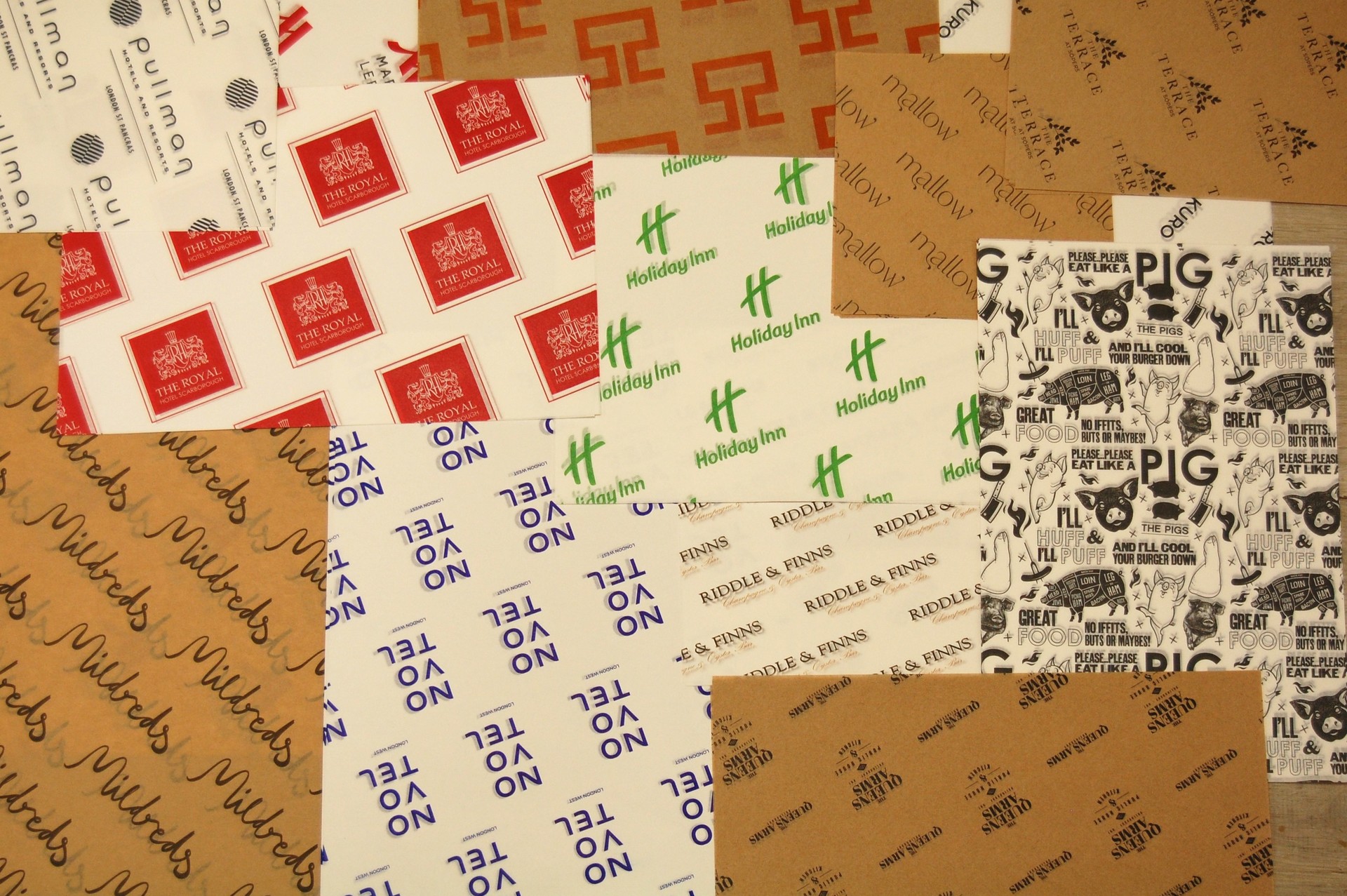 Bespoke Branded Greaseproof Paper
Customised greaseproof is becoming increasingly popular marketing tool on social media because as clients take advantage of the fact that customers love to take a photo of their food. We produce prints runs as small as 1000 sheets within 10 days on white or brown greaseproof paper. We can advise you on what works best and help with the artwork. We can also print on greaseproof paper bags in small runs.
To view our brochure click here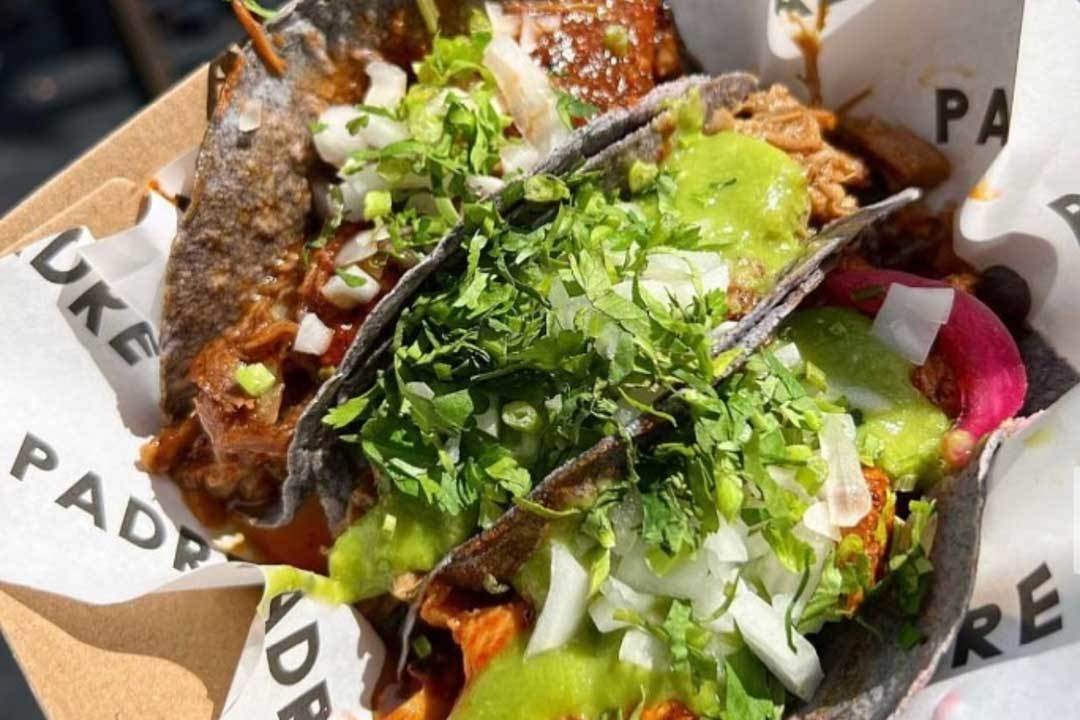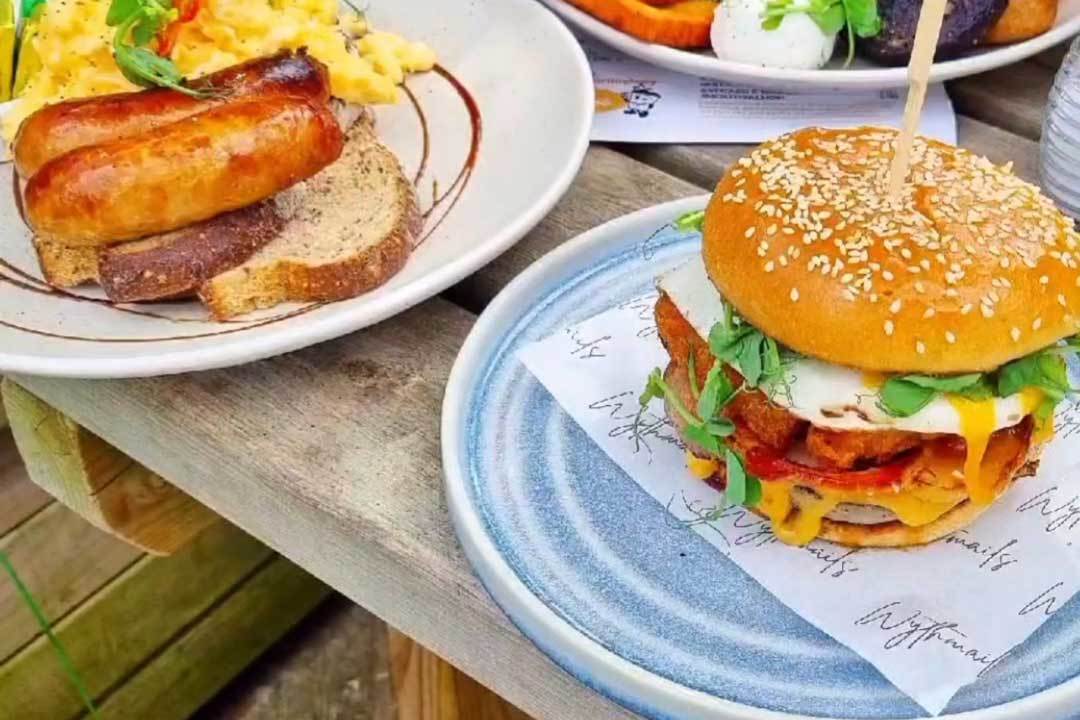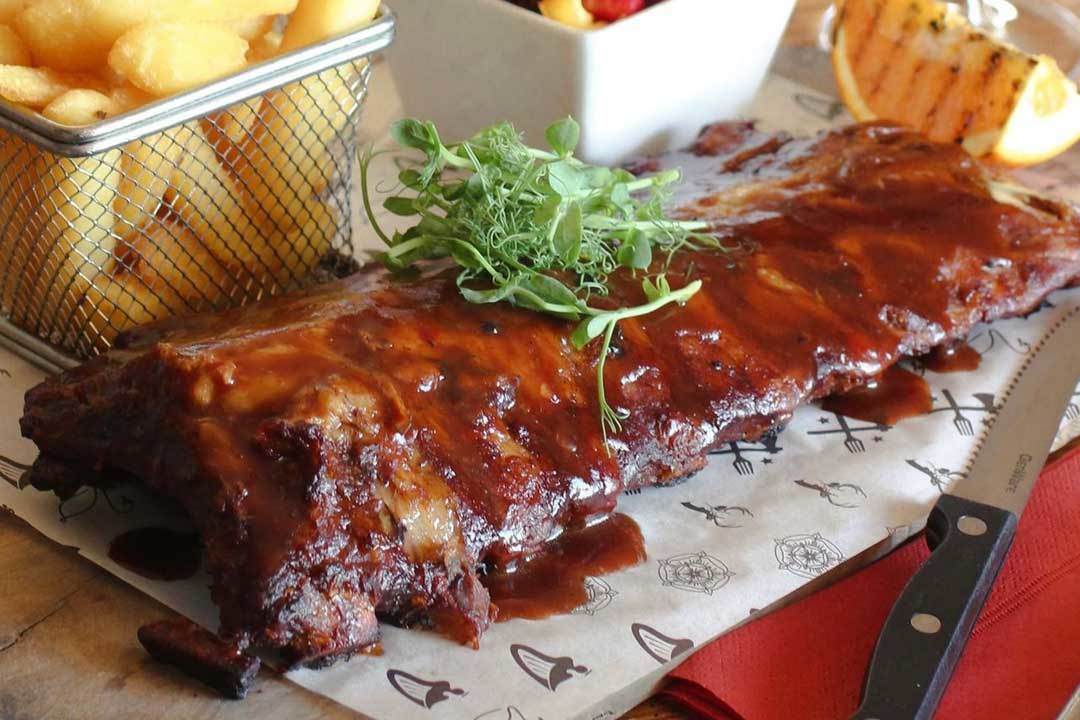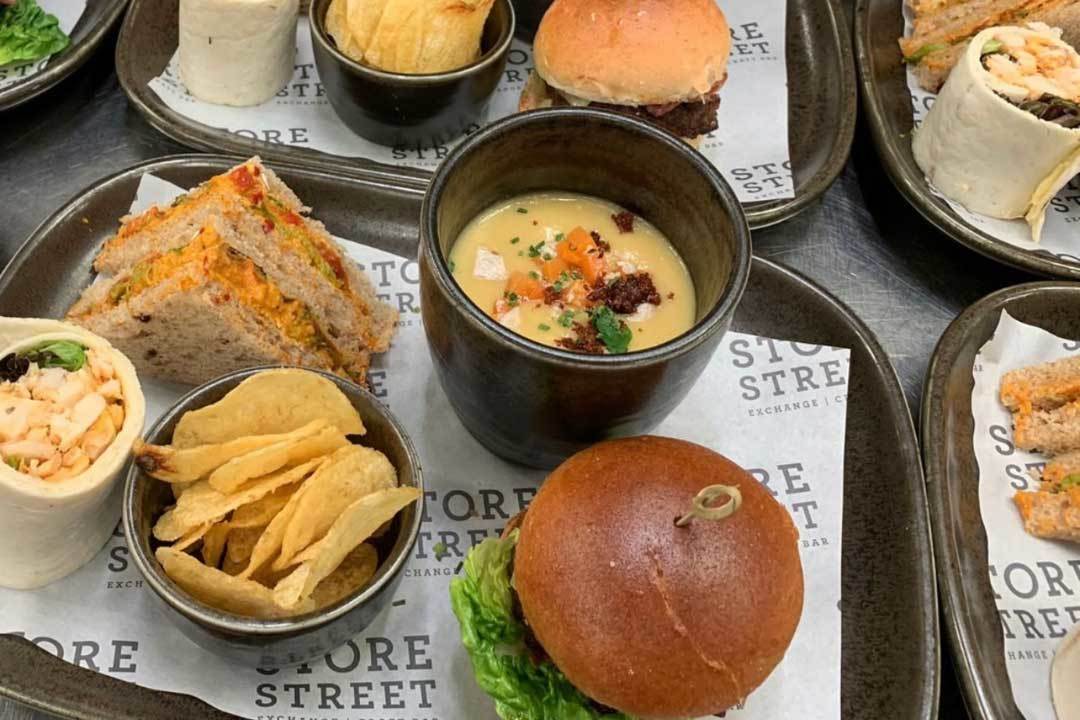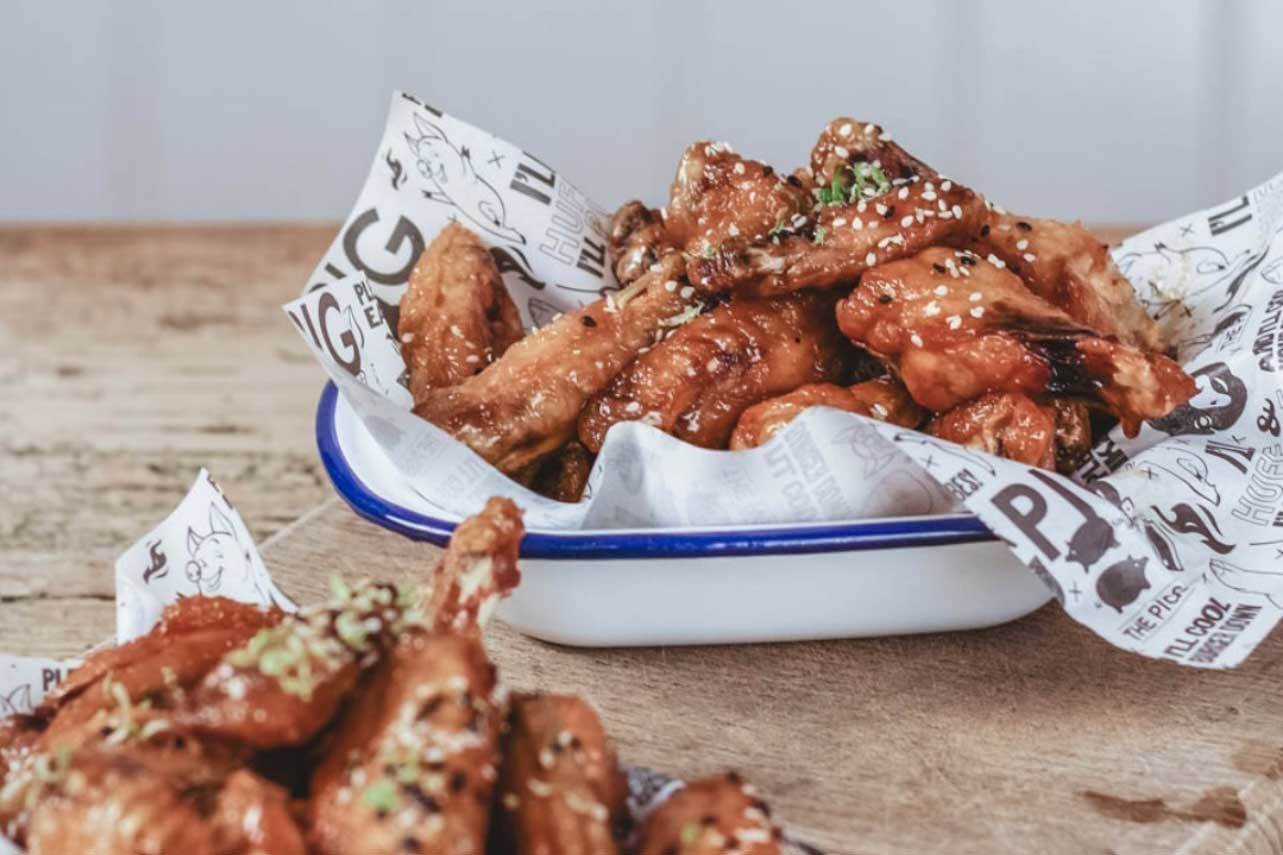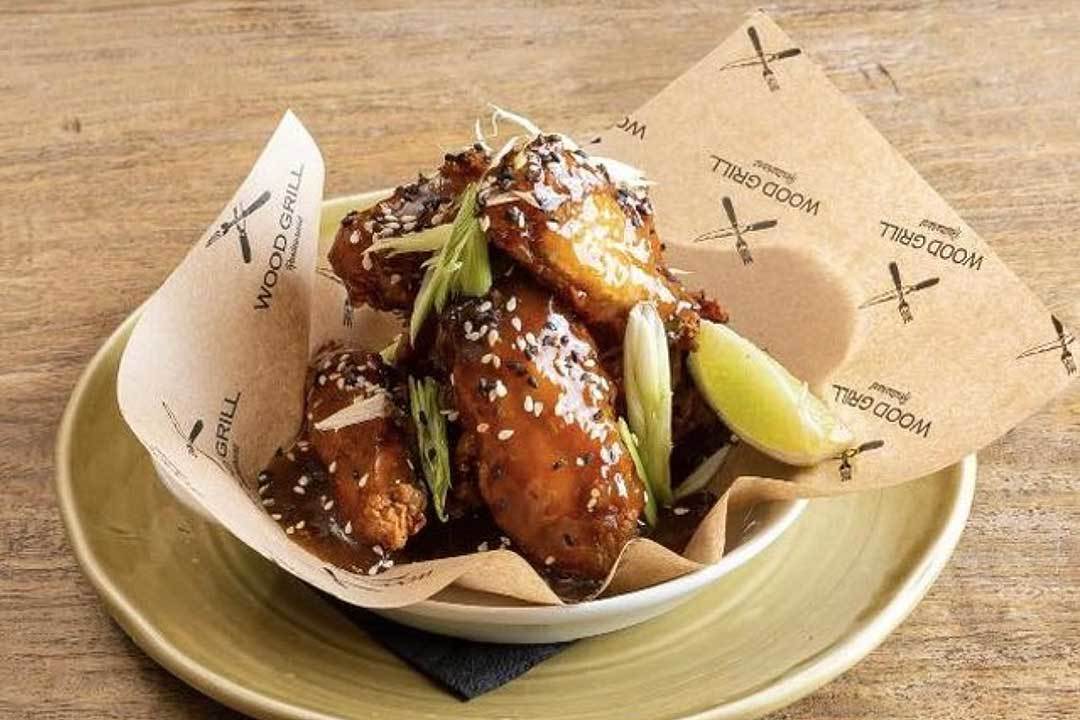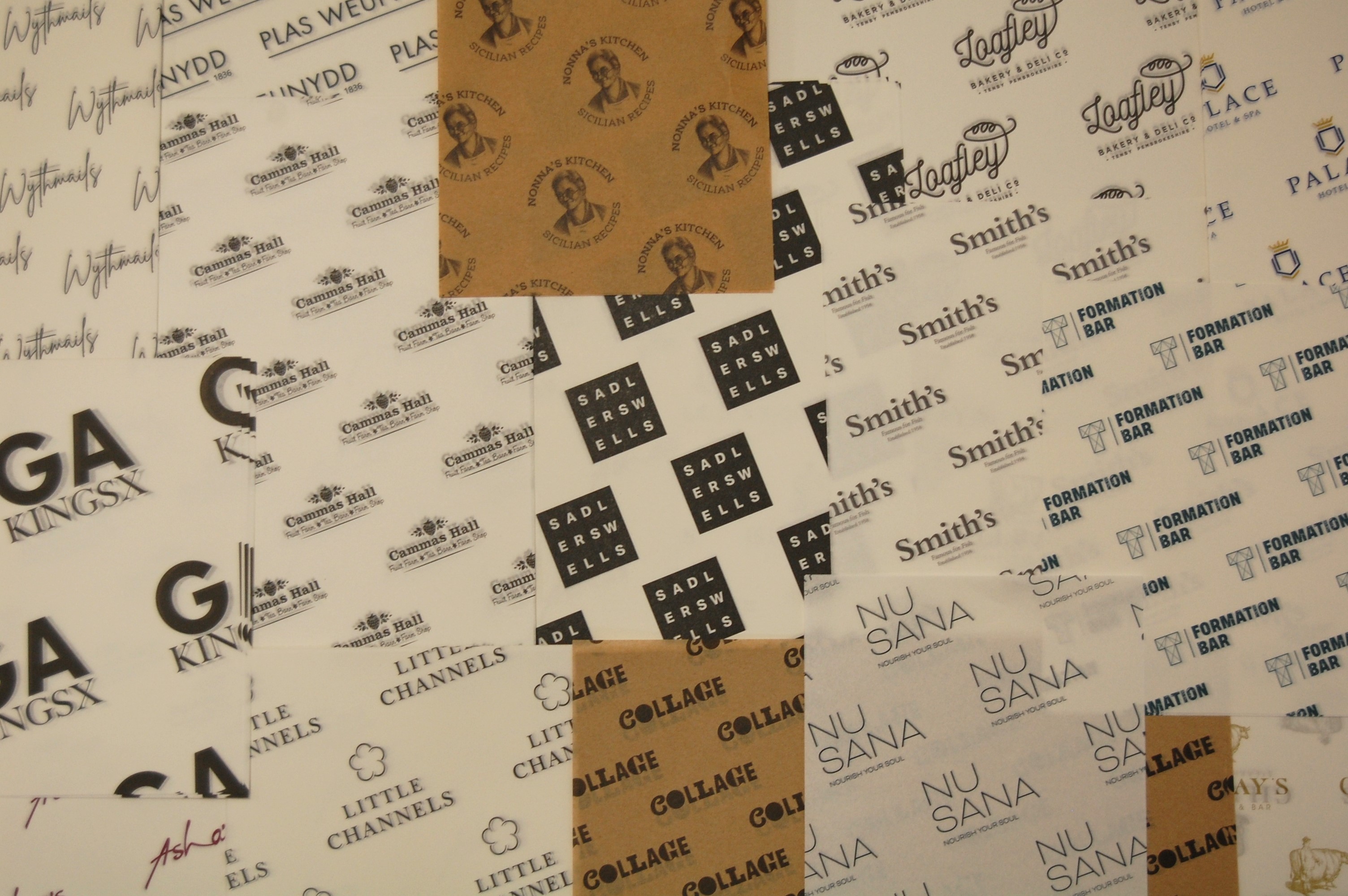 Why brand your food wrap paper?
It is well documented that increasing brand awareness engages with your customers on a more emotional level. In a busy and sometimes saturated market you need to stand out. Having a bespoke food wrap looks professional and it only takes seconds for a potential customer to form an impression. Having the right connection with customers increases loyalty.
Application
What type of paper you needs depends on what it will be used for. Does it need to be water resistant and/or grease resistant? All of our food wrap paper is food safety assured but please ask us if you have any special requirements.
What size should I have?
This largely depends on how you will use it. Popular sizes include A3 and A4, but also square sheets of any size to put on plates or in trays. If you are thinking of a small quantity to start with, the standard sheet size is 335mm x 500m and you can have any size within that. So full sheets, half sheet and quarter sheets are popular because trimming is free. Larger sizes than standard are available, but the minimum order quantity will increase.
Minimum order quantities
This will depend on the size of paper you want. The smallest order that we will print is 1000 sheets of greaseproof paper on a standard sheet 335mm x 500mm. Trimming is free, so if you wanted half the size then the minimum order quantity is 2000 sheets. The larger the quantity, the better the value for money. If you want a sheet larger than 335mm x 500mm then this is accustom quote and the minimum quantity is bigger. The small orders are only available for greaseproof paper.
The Ordering Process
Decide what paper suits your needs: greaseproof paper or PE coated paper. PE coated is stronger and there are larger minimum quantities and the paper is more expensive.
Greaseproof paper - this paper is our most and cost effective choice within the hospitality industry. It is also compostable and biodegradable and food safety assured. You can have white 34 gsm or brown 40gsm paper. The minimum order quantity is 1000 sheets for a sheet 335mmx 500mm
PE coated - this paper has a plastic coating with excellent greaseproof and water resistant qualities making it ideal for takeaway burger wrap, butchers and food delis where the paper needs to be stronger. This is available in 38gsm and 52gsm. The minimum order quantities are larger.
2) Logo and wording
We will need this emailed to us in a high resolution ideally a vector format or 300dpi. We accept most digital files for example PDF, tif, jpeg EPS etc.
3) Colour of print
We can print up to four colours, and the price goes up with each colour. Please provide the pantone number if you know it or send us a sample to match it.
4) Size of paper and the minimum order quantity
Popular sizes include A3 and A4, but also square sheets of 160mm x 160mm and 130mm x 130mm. The standard size for small runs of 1000 sheets of greaseproof paper is 335mm x 500m and you can any size within that. For that reason, full sheets, half sheet and quarter sheets are cost effective because trimming is free. Larger than standard is available, but the minimum order quantity will go up. We do not produce PE coated on small runs, so when you decide on the size, we can tell you what the minimum order quantity is.
5) Artwork mock up
Once we have your paper choice, logo, colours, size of paper and number of sheets we can produce the artwork for you to approve. Once approved, we will make your order. Small runs of greaseproof take 3 to 4 weeks, larger bulk runs of greaseproof and PE coated paper take 6 to 8 weeks.
Ready to Get in Touch?
You can rely on us to give you a competitive price without compromising on the quality of the products.
Make an Enquiry