We do not have complicated codes for our rolls.
The name of the rolls relates to the size of the roll.
The first number relates to the width of the receipt in millimetres. For example most credit card receipts are 57 millimetres wide. The second number relates to the diameter of the actual roll. If you lay the roll on its side and measure the longest part you will get the measurement. So for example a 57mm x 40mm roll is 40 millimetres across at its diameter. The size is therefore Width x Diameter.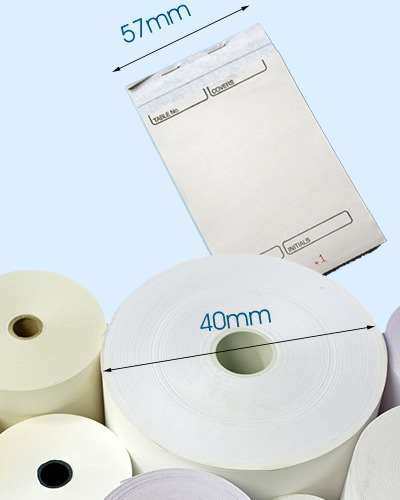 Ready to Get in Touch?
You can rely on us to give you a competitive price without compromising on the quality of the products.
Make an Enquiry